Easy brushes
I had a dream…or rather, somebody else did and I thought ON1 users may like to borrow this dream!
It's a very simple idea but I don't know how to make it real.
Head over to a site called Brusheezy, if you haven't already been there.
you can download literally thousands of FREE brushes designed to be used with Photoshop.
Surely, someone can get these brushes to work with ON1 ?
There are brushes for practically everything…weather brushes for rain, snow, lightning, fog…texture brushes  for rust, brick, dirt tracks cloth…
brushes for fire, smoke, steam, explosions…motion-blur brushes for wheels, clouds etc.
There is no limit to what can be done…or has already been done!
We have two choices…create our own brushes from scratch…or make a patch which will enable ON1 to make use of brushes provided
and available for FREE download? If they can work with Photoshop, why not with ON1. I'm sure our AI mask is already on the Photoshop design table!
We grow quicker by sharing things. Imagine the composites your camera could stir up! Enjoy!
How You Buy | How You Own
When you purchase ON1 Photo RAW 2019 you receive a perpetual license. That means the day you purchase ON1, you own it forever. No subscription. If you decide to become a member of ON1 Plus Pro, you will also receive a perpetual license of the latest versions of all the ON1 apps as part of your membership.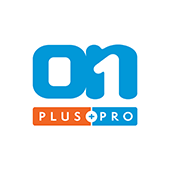 ON1 Plus Pro
+ The ON1 Skills Course Bundle

$129.99
Per Year
Includes Photo RAW 2019.6 & 2020,
Monthly Courses, Pro Tips, & much more!
Buy Now