"Dislike" setting DIMS the photo in the filmstrip mode
This feature would make it visually easier, and more efficient to quickly culling throw many pictures. The difference compared to when you filter out "Dislike" is that you can still see them in the filmstrip and therefore re-evaluate them given similar photos taken later/earlier in the same batch of photos.
In my workflow, I normally go through all photos in a "pre-culling mode," where I make some early, basic adjustments like, e.g., tone and crop and selecting 1 or 2 out of a bunch of similar photos. Normally I also rate them in this step and use Dislike (as compared to 0 star-rating) to indicate, that this photo I will not keep. "Dislike" allows me to quickly move back and forth over the collection, without losing time/focus on photos I've already pre-discarded. I can also make a break and easily return to the culling-process at a later stage. Often I, at the same time, show the photos to my family and ask them for opinions/answer their questions, making the culling a non-linear process. So, after the whole batch is pre-processed, I then finally decide what photos to discard. After this step, I then go into more serious editing with the top-starred images (using filters to limit the pictures I can see).
How You Buy | How You Own
When you purchase ON1 Photo RAW 2019 you receive a perpetual license. That means the day you purchase ON1, you own it forever. No subscription. If you decide to become a member of ON1 Plus Pro, you will also receive a perpetual license of the latest versions of all the ON1 apps as part of your membership.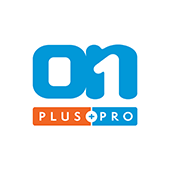 ON1 Plus Pro
+ The ON1 Skills Course Bundle

$129.99
Per Year
Includes Photo RAW 2019.6 & 2020,
Monthly Courses, Pro Tips, & much more!
Buy Now