Development history or development "exif"
It would be useful to see a list of everything I've done to an image. This need not be a literal history, that is, if I added an effect then removed it, that does not need to be captured. What I want is a list like this: Exposure +0.3, Dynamic Contrast Normal, Vignetting Round Subtle-opacity 49%. (I made these up just to give you an idea.) Here's how I envision using this. I take a few pictures of the same subject. I go into ON1 Raw editor and do some things in Enhance and Effects. A week later I want to repeat these same steps with a different picture taken at the same time.
How You Buy | How You Own
When you purchase ON1 Photo RAW 2019 you receive a perpetual license. That means the day you purchase ON1, you own it forever. No subscription. If you decide to become a member of ON1 Plus Pro, you will also receive a perpetual license of the latest versions of all the ON1 apps as part of your membership.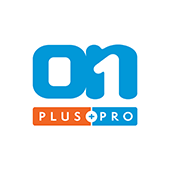 ON1 Plus Pro
+ The ON1 Skills Course Bundle

$129.99
Per Year
Includes Photo RAW 2019.6 & 2020,
Monthly Courses, Pro Tips, & much more!
Buy Now