Create/manage your own keyboard shortcuts
Today there are limitations for e.g. german keyboard layout.
Example for a german keyboard limitation on Mac:
With a german keyboard, you can not use brackets [ ] to control brush size (smaller/larger) with brackets as a shortcut.
Changing your brush size, is a frequently used usecase in editing fotos.
Brackets on a german keyboard:
Option + 5 = [
Option + 6 = ]
Standard layout in on1 for the option key is  to toggle between paint in / paint out in brush mode. So you can not use brackets on a german keyboard because it interferes with the standard layout of on1.
Idea is to manage/create your own keyboard shortcuts, to not interfere with standard shortcut layout in ON1, or adapt your own shortcuts as you know it from other applications .
How You Buy | How You Own
When you purchase ON1 Photo RAW 2019 you receive a perpetual license. That means the day you purchase ON1, you own it forever. No subscription. If you decide to become a member of ON1 Plus Pro, you will also receive a perpetual license of the latest versions of all the ON1 apps as part of your membership.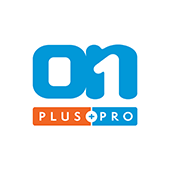 ON1 Plus Pro
+ The ON1 Skills Course Bundle

$129.99
Per Year
Includes Photo RAW 2019.6 & 2020,
Monthly Courses, Pro Tips, & much more!
Buy Now