Compatibility with PhotoMechanics metadata
I use Photomechanics as an extremely fast "ingest engine" and browser.
When I ingest photos from my CD cards, I rename photos. Then I browse them, delete some, tag a few and give ratings to the best ones.
I need to keep PM colors codes, stars, and "checks" (maybe called ticks?).
I need to easily rename files.
How You Buy | How You Own
When you purchase ON1 Photo RAW 2019 you receive a perpetual license. That means the day you purchase ON1, you own it forever. No subscription. If you decide to become a member of ON1 Plus Pro, you will also receive a perpetual license of the latest versions of all the ON1 apps as part of your membership.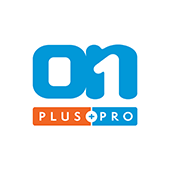 ON1 Plus Pro
+ The ON1 Skills Course Bundle

$129.99
Per Year
Includes Photo RAW 2019.6 & 2020,
Monthly Courses, Pro Tips, & much more!
Buy Now