Colour chart support…
I am new to digital photography but have ColorChecker Photo Passport and ColorChecker Digital SG. It dawned on me that the colour reproduction with a colour chart is really impressive when compared with camera's default.
I am currently waiting for my QPcard 203 to come through to see which one is my taste.
I would strongly suggest having colour chart support with an advanced RAW photo editor. Please add the following colour charts into ON1 Photo RAW.
X-rite ColorChecker Photo Passport;
X-rite ColorChecker Digital SG;
QPcard 203.
How You Buy | How You Own
When you purchase ON1 Photo RAW 2019 you receive a perpetual license. That means the day you purchase ON1, you own it forever. No subscription. If you decide to become a member of ON1 Plus Pro, you will also receive a perpetual license of the latest versions of all the ON1 apps as part of your membership.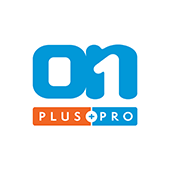 ON1 Plus Pro
+ The ON1 Skills Course Bundle

$129.99
Per Year
Includes Photo RAW 2019.6 & 2020,
Monthly Courses, Pro Tips, & much more!
Buy Now