Bypass HDR with a RAW processor that accesses luminosity data from multiple exposures
This may be a bit too far outside the container, but…
How about a Raw processor that can capture luminosity ranges from different exposures of the same shot, eliminating the need for HDR or other digital layer blending? Imagine specifying 3 luminosity ranges and then selecting the RAW exposure from which that luminosity information would be captured. Bypass HDR. Go straight to single image processing. It would be heaven!
How You Buy | How You Own
When you purchase ON1 Photo RAW 2019 you receive a perpetual license. That means the day you purchase ON1, you own it forever. No subscription. If you decide to become a member of ON1 Plus Pro, you will also receive a perpetual license of the latest versions of all the ON1 apps as part of your membership.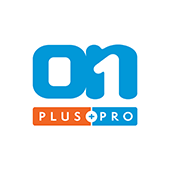 ON1 Plus Pro
+ The ON1 Skills Course Bundle

$129.99
Per Year
Includes Photo RAW 2019.6 & 2020,
Monthly Courses, Pro Tips, & much more!
Buy Now