Brush Flow Control
I do advanced portrait retouching. The tools I use most are Dodge and Burn, the clone tool, and frequency separation, with some tone mapping. This is all after basic corrections like exposure, color, and clean up of blemishes etc.
The most important function for the brush tool that seems to be missing is Flow Control. Without this control, I have to go back into Photoshop for all my advanced retouching.
How You Buy | How You Own
When you purchase ON1 Photo RAW 2019 you receive a perpetual license. That means the day you purchase ON1, you own it forever. No subscription. If you decide to become a member of ON1 Plus Pro, you will also receive a perpetual license of the latest versions of all the ON1 apps as part of your membership.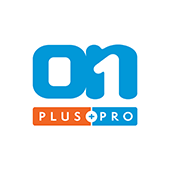 ON1 Plus Pro
+ The ON1 Skills Course Bundle

$129.99
Per Year
Includes Photo RAW 2019.6 & 2020,
Monthly Courses, Pro Tips, & much more!
Buy Now