Automatic Lens correction operation and Re-read Metadata
Lens Correction and Metadata
Automatic lens correction requires On1 to read the file to determine which lens was used to take the image. Unfortunately, for reasons I can't nail down, On1 doesn't always automatically read the lens information from the file.
The workaround, is
Browse > [file] > Photo > Read metadata from photo.
This gets the information into On1 so automatic lens correction can occur…
But there is a price… The price is that previous metadata is removed… an thus needs to be manually recreated.
It would be helpful to either have the Lens Correction correctly read the lens information intially (thus avoiding the work around) OR… have the "Read metadata for the photo NOT overwrite existing information.
How You Buy | How You Own
When you purchase ON1 Photo RAW 2019 you receive a perpetual license. That means the day you purchase ON1, you own it forever. No subscription. If you decide to become a member of ON1 Plus Pro, you will also receive a perpetual license of the latest versions of all the ON1 apps as part of your membership.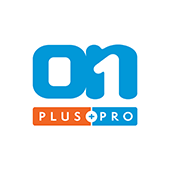 ON1 Plus Pro
+ The ON1 Skills Course Bundle

$129.99
Per Year
Includes Photo RAW 2019.6 & 2020,
Monthly Courses, Pro Tips, & much more!
Buy Now