Auto Tone Adjustment
I would like to see an auto adjustment that picks up the settings from the camera image's embedded jpg and applies them to the captured raw image.  Since we have set the camera to apply these settings (contrast, saturation, sharpening, etc.) to jpg captures, it makes sense that we might want to have our raw captures steered in this direction.  At least having the option of applying this would be great. This would give us a better starting point for further adjustment.
Many times I have found that the competing products apply too much exposure adjustment in their Auto Tone selection – something that was not my intention.
How You Buy | How You Own
When you purchase ON1 Photo RAW 2019 you receive a perpetual license. That means the day you purchase ON1, you own it forever. No subscription. If you decide to become a member of ON1 Plus Pro, you will also receive a perpetual license of the latest versions of all the ON1 apps as part of your membership.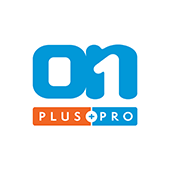 ON1 Plus Pro
+ The ON1 Skills Course Bundle

$129.99
Per Year
Includes Photo RAW 2019.6 & 2020,
Monthly Courses, Pro Tips, & much more!
Buy Now