Anaglyph 3D Support and Stereogram Creation
Would like the ability to take two photos taken slightly apart of the same area and stitch them together with different colors for each image that can be filtered with colored glasses. Perfect for pictures taken in mountainous terrain (National Parks).
https://en.wikipedia.org/wiki/Anaglyph_3D
How You Buy | How You Own
When you purchase ON1 Photo RAW 2019 you receive a perpetual license. That means the day you purchase ON1, you own it forever. No subscription. If you decide to become a member of ON1 Plus Pro, you will also receive a perpetual license of the latest versions of all the ON1 apps as part of your membership.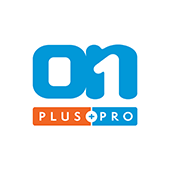 ON1 Plus Pro
+ The ON1 Skills Course Bundle

$129.99
Per Year
Includes Photo RAW 2019.6 & 2020,
Monthly Courses, Pro Tips, & much more!
Buy Now