Allow the "Start In" preference to apply to launching from a non-Adobe DAM
Currently the user can choose Browse or Layers when starting ON1 Photo RAW 2018.1. This option is perfectly fine when users are launching the standalone independently in Windows or Mac or when utilizing the plugin to open an image in Photo RAW via Lightroom. For those of us using another digital asset manager, however, ON1 forces the launch to occur in Layers, thereby creating an often-unnecessary PSD file to produce a simple jpg export from a raw file for sharing on the web. This adds another step to our workflow.
Please add a method whereby we can open a file in Photo RAW from a non-Adobe DAM (my experience is with IDimager Photo Supreme) and export an edited jpg or tif without the intermediate step of saving a PSD file in Photo RAW.
How You Buy | How You Own
When you purchase ON1 Photo RAW 2019 you receive a perpetual license. That means the day you purchase ON1, you own it forever. No subscription. If you decide to become a member of ON1 Plus Pro, you will also receive a perpetual license of the latest versions of all the ON1 apps as part of your membership.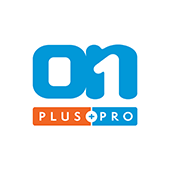 ON1 Plus Pro
+ The ON1 Skills Course Bundle

$129.99
Per Year
Includes Photo RAW 2019.6 & 2020,
Monthly Courses, Pro Tips, & much more!
Buy Now