Allow me to A – B the Tone and Color settings I make in Develop
Every filter in effects (as far as I've seen) has a little orange button to the left of the filter's title bar which allows me to A-B the effects of that filter by toggling them on and off. The same is true with everything on the Develop tab except "Tone & Color".
I'd like to be able to toggle the "Tone & Color" settings in the same way. This looks like it would be easy to do as it's been implemented in many places. However, as a retied software developer I realize that this may be difficult to implement for architectural reasons.
I suspect that if this were as easy as it looks it would already be done, but if it is easy and just overlooked it'd love to see it implemented.
How You Buy | How You Own
When you purchase ON1 Photo RAW 2019 you receive a perpetual license. That means the day you purchase ON1, you own it forever. No subscription. If you decide to become a member of ON1 Plus Pro, you will also receive a perpetual license of the latest versions of all the ON1 apps as part of your membership.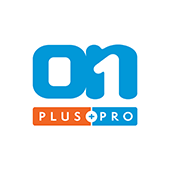 ON1 Plus Pro
+ The ON1 Skills Course Bundle

$129.99
Per Year
Includes Photo RAW 2019.6 & 2020,
Monthly Courses, Pro Tips, & much more!
Buy Now