Add support for monochrome image files
I frequently get asked to scan and restore old family photos. These are usually old black and white prints that I scan to monochrome tiff files. Having recently discovered how useful Perfect Erase is for photo restoration I find that ON1 seems to be the only tool that doesn't support monochrome files. Can you please add support for these filetypes (even if it just involves conversion to RGB on import).
How You Buy | How You Own
When you purchase ON1 Photo RAW 2019 you receive a perpetual license. That means the day you purchase ON1, you own it forever. No subscription. If you decide to become a member of ON1 Plus Pro, you will also receive a perpetual license of the latest versions of all the ON1 apps as part of your membership.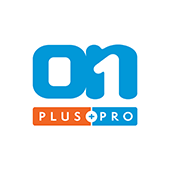 ON1 Plus Pro
+ The ON1 Skills Course Bundle

$129.99
Per Year
Includes Photo RAW 2019.6 & 2020,
Monthly Courses, Pro Tips, & much more!
Buy Now