Ability to FLIP image Vertically or Horizontally!
It would be great if I had the ability to FLIP THE IMAGE VERTICALLY OR HORIZONTALLY in Layers… There have been quite a few times where having this ability would have been SUPER helpful in my editing workflow. I like to flip for both creative effects, and for those few but horrible times that I love a shot, but lost details from over or under exposure on a face. I could use the "mirror" of the image to compensate and save my butt!!
How You Buy | How You Own
When you purchase ON1 Photo RAW 2019 you receive a perpetual license. That means the day you purchase ON1, you own it forever. No subscription. If you decide to become a member of ON1 Plus Pro, you will also receive a perpetual license of the latest versions of all the ON1 apps as part of your membership.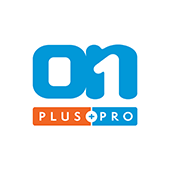 ON1 Plus Pro
+ The ON1 Skills Course Bundle

$129.99
Per Year
Includes Photo RAW 2019.6 & 2020,
Monthly Courses, Pro Tips, & much more!
Buy Now