A Levels Tool – RGB and Individual Channels (with Histogram)
Would like to have a levels tool with Histogram plots for RGB and individual channels to plot the brightness and RGB values of an image to give a better indication of the range and distribution of shadow, mid-tones and highlights, or overall tonal range.
In the combined RGB Channel mode would like to use the Levels Tool may be used to adjust the contrast and brightness of an image, either manually or automatically if you can introduce a Auto Levels function where Black and White points are mapped to the set output levels and RGB values are re-distributed to avoid color shifts.
Then you can use the individual RGB channel mode to adjust color balance.
And, if possible, introduce a Shadow Picker and a Highlight Picker to adjust levels accordingly.
How You Buy | How You Own
When you purchase ON1 Photo RAW 2019 you receive a perpetual license. That means the day you purchase ON1, you own it forever. No subscription. If you decide to become a member of ON1 Plus Pro, you will also receive a perpetual license of the latest versions of all the ON1 apps as part of your membership.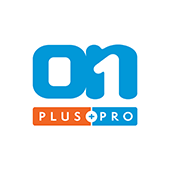 ON1 Plus Pro
+ The ON1 Skills Course Bundle

$129.99
Per Year
Includes Photo RAW 2019.6 & 2020,
Monthly Courses, Pro Tips, & much more!
Buy Now