quick selection tool
Photoshop etc has a quick selection tool that allows some damn good cut-outs – this is a main tool that we use here as we do a lot of composits and not all subjects are easy to do with a masking brush – and can take ages compared to doing it in Photoshop with the selection tool alloing you to define edges, marching ants and feathering etc.
Is there anyway this tool could be added to On1 – that way I could do everything I need to do in On1 and could consider ditching PS for good?
How You Buy | How You Own
When you purchase ON1 Photo RAW 2019 you receive a perpetual license. That means the day you purchase ON1, you own it forever. No subscription. If you decide to become a member of ON1 Plus Pro, you will also receive a perpetual license of the latest versions of all the ON1 apps as part of your membership.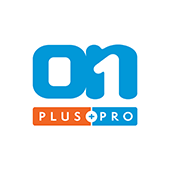 ON1 Plus Pro
+ The ON1 Skills Course Bundle

$129.99
Per Year
Includes Photo RAW 2019.6 & 2020,
Monthly Courses, Pro Tips, & much more!
Buy Now