People/Face Priority Auto Tone
Auto Tone should have the ability to detect faces and spot weight the exposure for proper exposure of the person's skin. Ideally one can train the software who to prioritize and so if there are multiple people in say a wedding scene the Bride weighted strongest in the exposure calculation with the the Groom next and so on. There should also be the option of vignetting with the understanding of who is in the photo. For example, if the only the Bride is in the photo the vignette centers just around her. If the couple is in the photo a large size vignette is selected neutered just between them at eye/nose level.
How You Buy | How You Own
When you purchase ON1 Photo RAW 2019 you receive a perpetual license. That means the day you purchase ON1, you own it forever. No subscription. If you decide to become a member of ON1 Plus Pro, you will also receive a perpetual license of the latest versions of all the ON1 apps as part of your membership.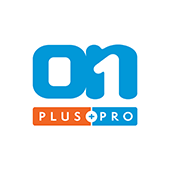 ON1 Plus Pro
+ The ON1 Skills Course Bundle

$129.99
Per Year
Includes Photo RAW 2019.6 & 2020,
Monthly Courses, Pro Tips, & much more!
Buy Now