Modify Publish To Mobile Feature in Photo RAW to not strip out metadata
The Publish To Mobile feature in PhotoRAW 2018.1 currently strips out the EXIF data from the photo. I know it's designed for use with the iOS app, but the feature can also be used by Android users with Google Drive to get photos in On1 into Google Photos without exporting/syncing. (Using the Google Drive Backup and Sync application on Windows/Mac). This would enable a seamless workflow for Google Photos Users.
How You Buy | How You Own
When you purchase ON1 Photo RAW 2019 you receive a perpetual license. That means the day you purchase ON1, you own it forever. No subscription. If you decide to become a member of ON1 Plus Pro, you will also receive a perpetual license of the latest versions of all the ON1 apps as part of your membership.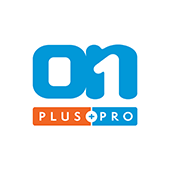 ON1 Plus Pro
+ The ON1 Skills Course Bundle

$129.99
Per Year
Includes Photo RAW 2019.6 & 2020,
Monthly Courses, Pro Tips, & much more!
Buy Now