"Locking" the keyword Tab
When applying keywords to the pictures, I found frustrating that the "top frame", where one can see the keyword(s) already applied, is disappearing when scrolling down the list to look for another keyword …
One will certainly answer that the keywords already applied to a picture are indicated with a "filled button", but as I have a long list of KW, the only way to verify that I have given a picture (or set of pictures) all the KW that I want it to have, is to scroll up to the very top to check what is already in the keyword box in the Metadata tab. Not very practical …
May I propose to "freeze" the Metadata tab so that it does not disappear when one scrolls down the keyword list ? To have only the "keywords field" scrolling up and down ?
How You Buy | How You Own
When you purchase ON1 Photo RAW 2019 you receive a perpetual license. That means the day you purchase ON1, you own it forever. No subscription. If you decide to become a member of ON1 Plus Pro, you will also receive a perpetual license of the latest versions of all the ON1 apps as part of your membership.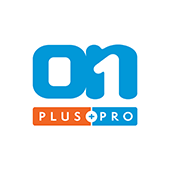 ON1 Plus Pro
+ The ON1 Skills Course Bundle

$129.99
Per Year
Includes Photo RAW 2019.6 & 2020,
Monthly Courses, Pro Tips, & much more!
Buy Now