improvement of sidecar "saving" features
When editing, it would be very usefull to have the possibility to switch to the browse without automatically saving the modification done.
Even better, when moving from Edit to Browse it should be possible to display a message windows asking if it is ok to save the latest modifications carried out (yes or not) and, if yes, to have the possibility to save the modification in a file having a different name in order to save the original sidecar file
How You Buy | How You Own
When you purchase ON1 Photo RAW 2019 you receive a perpetual license. That means the day you purchase ON1, you own it forever. No subscription. If you decide to become a member of ON1 Plus Pro, you will also receive a perpetual license of the latest versions of all the ON1 apps as part of your membership.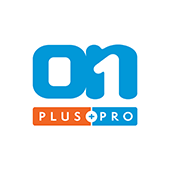 ON1 Plus Pro
+ The ON1 Skills Course Bundle

$129.99
Per Year
Includes Photo RAW 2019.6 & 2020,
Monthly Courses, Pro Tips, & much more!
Buy Now