Creating Pre-Loaded Masking Brushes / Gradients – Saving Local Adjustment Settings as Presets
After watching a video on creating Glow brushes in LR (Blake Rudis) I tried to emulate the same look in ON1. I was easily able to replicate a brush that offered a very similar look using Local Adjustments, but there is no way to save the settings as a preset. NOTE: the goal is to save the Local Adjustment settings, not the brush strokes.
Having the ability to save Local Adjustment settings as a preset offers quick access to simple starting points like dodge and burn brushes / gradients or more complex setups like Warm Glow: Highlights +35, Structure -35, Haze +10, Temp +5, Blend Mode = 'Soft Light', Mask = black.
We wouldn't want brush strokes saved as noted above, and we would want to save the Local Adjustments settings decoupled from Develop or Effects settings. Perhaps the control is a radio button in the Save Settings dialog box that is always OFF by default.
Along the way I tried several ideas offered when I asked for help in the forums, but none worked. The suggestions would work if I was using Effects filters, but among the filters no single filter has the range of controls available in Local Adjustments. Multiple filters could be stacked but that defeats the goal of brushing all of the adjustments in one stroke applying the effect in real time.
How You Buy | How You Own
When you purchase ON1 Photo RAW 2019 you receive a perpetual license. That means the day you purchase ON1, you own it forever. No subscription. If you decide to become a member of ON1 Plus Pro, you will also receive a perpetual license of the latest versions of all the ON1 apps as part of your membership.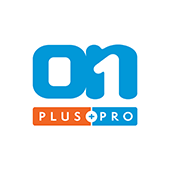 ON1 Plus Pro
+ The ON1 Skills Course Bundle

$129.99
Per Year
Includes Photo RAW 2019.6 & 2020,
Monthly Courses, Pro Tips, & much more!
Buy Now