audi wav files
I am working on the trial version. In my Canon Eos 1 ds it is possible to record an audio wav file for names of persons etc. In Lightroom is it integrated in the import option to get this files and record them. Is this feature also possible in On1 or is it coming soon?
Thanks Gerrit
How You Buy | How You Own
When you purchase ON1 Photo RAW 2019 you receive a perpetual license. That means the day you purchase ON1, you own it forever. No subscription. If you decide to become a member of ON1 Plus Pro, you will also receive a perpetual license of the latest versions of all the ON1 apps as part of your membership.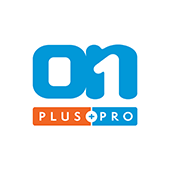 ON1 Plus Pro
+ The ON1 Skills Course Bundle

$129.99
Per Year
Includes Photo RAW 2019.6 & 2020,
Monthly Courses, Pro Tips, & much more!
Buy Now