The Ultimate Photo Editor
ON1 Photo RAW
NEW version 2022.1 - Now Available
What You Get with ON1 Photo RAW
The ultimate photo editing software comes with everything photographers need in a single application. With the new Version 2022.1, you get all of the features you've come to love in previous versions of Photo RAW like Browse, Effects, Portrait, HDR, Resize and get a new set of technologies and features like Sky Swap AI, NoNoise AI, Time-Lapse, and much more!
Try it Free
Buy Now

Sky Swap AI

Time-Lapse Creator

Photoshop Plugin Host

NoNoise Integration

Export & Backup/Catalog

Liquify Tool

Advanced Search
Key Features
in ON1 Photo RAW
A Professional
All-in-One Application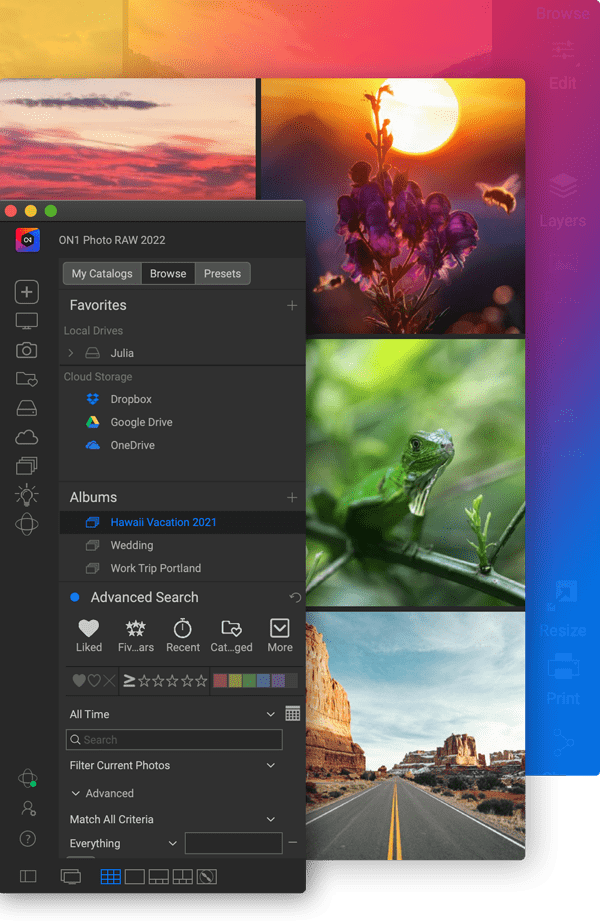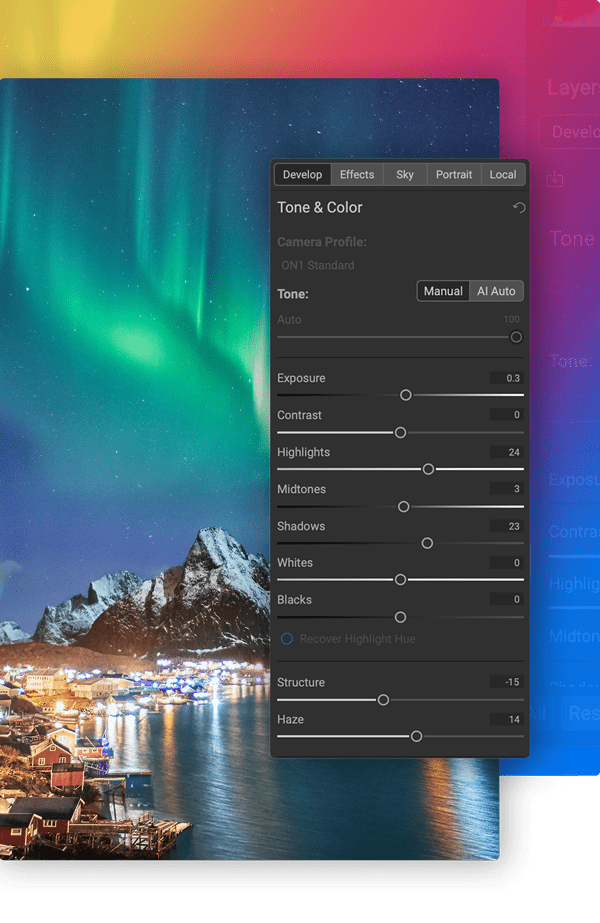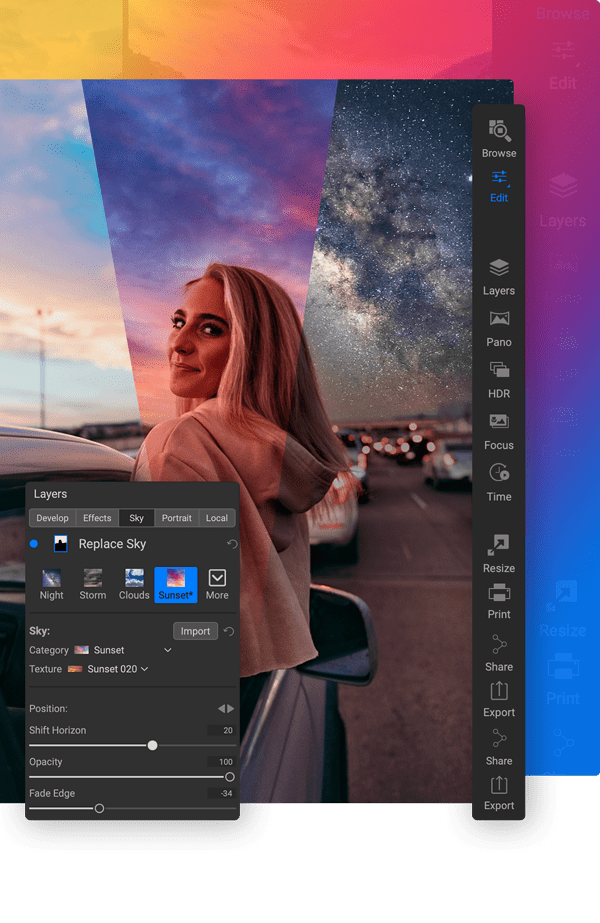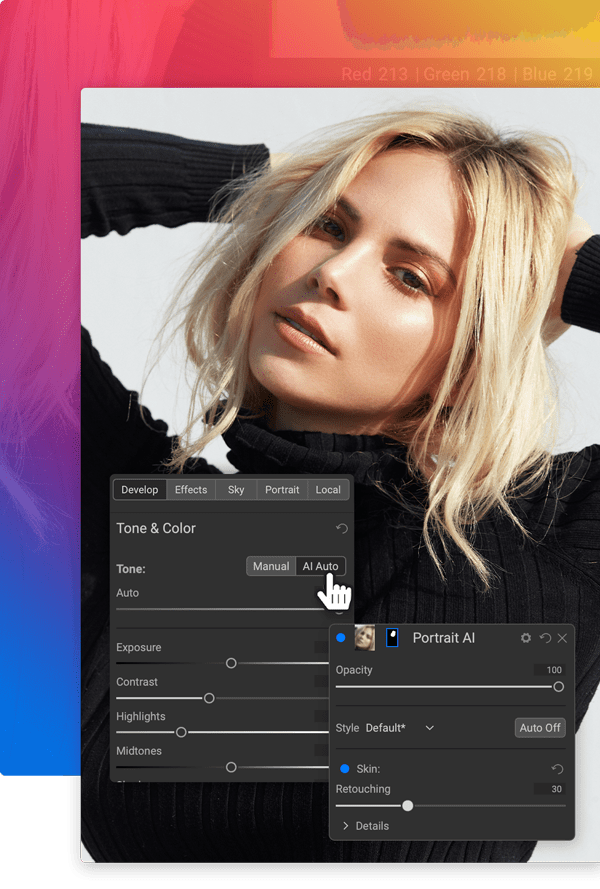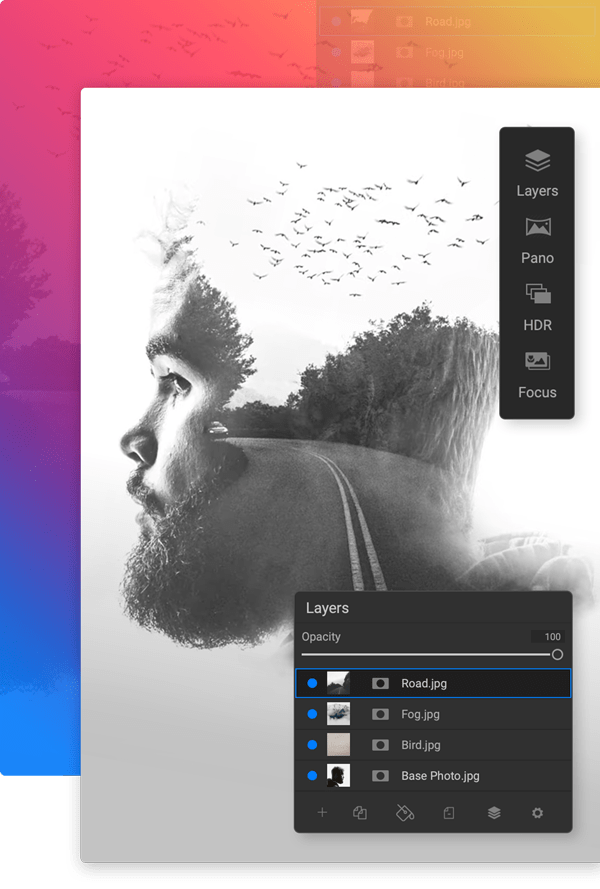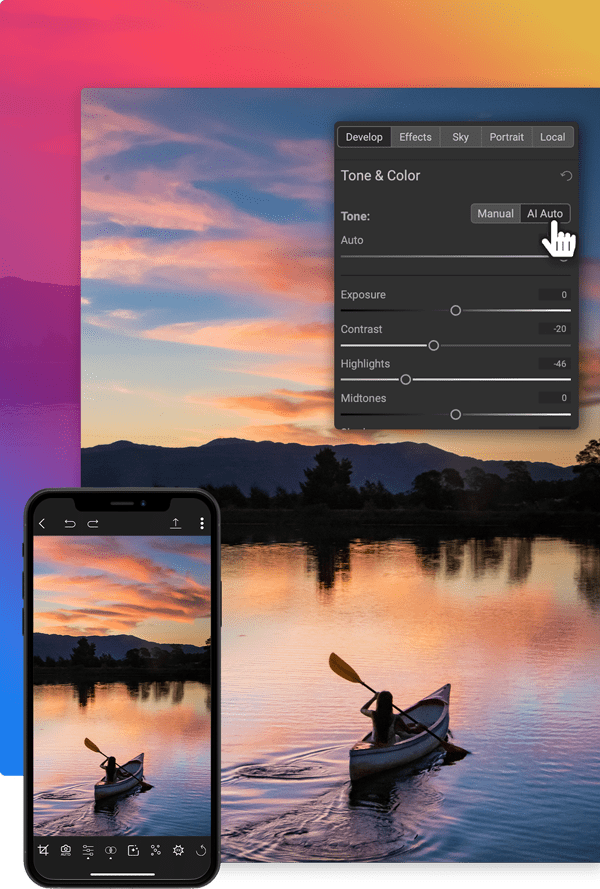 Deep RAW technology combined with a high bit, large color space engine maintains all the image quality while allowing you to make complex edits without halos, posterization, or other artifacts.

Performance
Ultra-fast browsing and file opening and exporting.

Easy to Use
Lots of power packed into an accessible interface.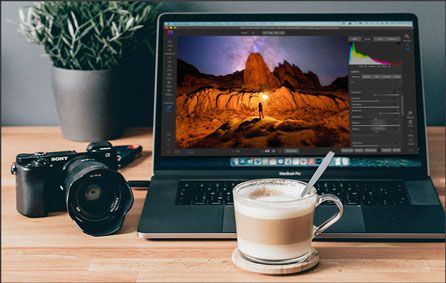 Flexibility
Own it outright or choose to subscribe either monthly or annually, subscribers always get the latest major upgrades of the software at no extra cost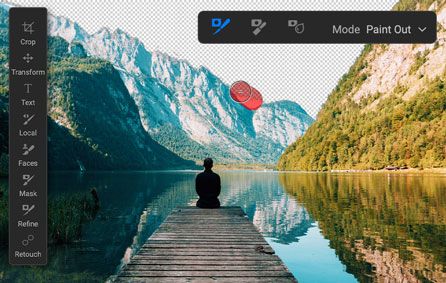 Pro-Grade
A professional photo organizer, raw processor, layered editor, and effects app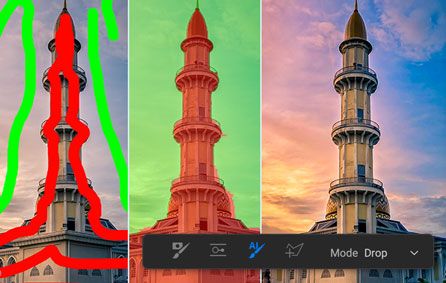 Powerful Masking
Use Photo RAW's powerful masking anywhere in the app
800+
Support for Over 800+ Cameras
Also supports JPEG, TIF, PSD, PSB, PNG, and DNG
New ON1 Photo RAW 2022.1
The Ultimate Photo Editor
Buy or subscribe - your choice! Photo RAW includes all of ON1's new editing technologies including built-in NoNoise AI, Sky Swap, Time-Lapse, Effects, Resize, Portrait AI, HDR and more!

Photo RAW 2022.1
Upgrade License

Photo RAW 2022.1
Full License
Best Value

+

+

ON1 Everything
Photo RAW 2022.1 + All Plugins + Cloud Sync
Subscribe & Get It All!
Choose Yearly or Monthly: