For Mac & Windows
An All-New Photo Editing Experience
As a loyal ON1 customer and owner of an older version, you qualify for a 20% Upgrade Discount during our Spring Sale! The new ON1 Photo RAW 2019.2 gives you a faster editing workflow with all of your edits in ONE PLACE - no more separate modules. You get the familiar tools ON1 customers love plus a whole lot more...new AI, more power, more automation, and better everything. Don't your photos deserve the best?
Claim your upgrade discount today! It's easy to learn and faster in every way.
Upgrade Now
ON1 Photo RAW 2019.2

Your all-in-one photo editor and better editing experience.

$79.99

NEW The ON1 Guru Creative Collection:

Matt Kloskowski's Creative Looks & Styles Video Course

In this course, Matt covers some of his favorite creative looks and techniques and what makes them tick in 7 video lessons. Watch preview »

$24.99

Matt Kloskowski's Landscape LUTs

5 of Matt's favorite LUTs for styling and creating beautiful landscape photos. See examples »

$5.00

Tamara Lackey Creative Textures

72 creative textures to use on your photos using the powerful new Layers in ON1 Photo RAW 2019.2. See examples »

$69.99

Hudson Henry Core LUTs

10 of Hudson's favorite LUTs for B&W, sunsets, portraits, night scenes, and boosting color in your photos. See examples »

$10.00

ON1 Bokeh Overlays

Includes 20 bokeh overlays for creative blending. See examples »

$19.99

Total Value: $209.96
Now Only $63.99
Buy Now
Offer ends Soon
New
A New & Faster Editing Workflow
We've combined all of the modules to create a single place to do your editing. The different editing modules are now available as tabs to allow you to work in each seamlessly at once.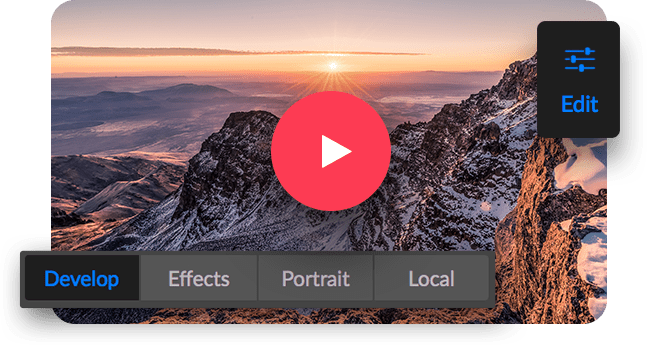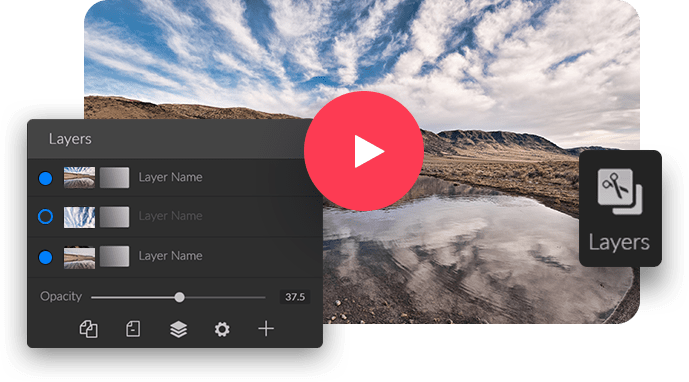 New
A New Workflow for Layers
Layers is no longer a separate module. Instead, the power of layers is accessible within the non-destructive workflow inside of Develop and Effects.
New
AI Quick Mask Tool
This new tool, powered by AI, allows customers to easily identify areas of their photos to create a selection or mask and the AI technology detects your subject matter and automatically creates a mask.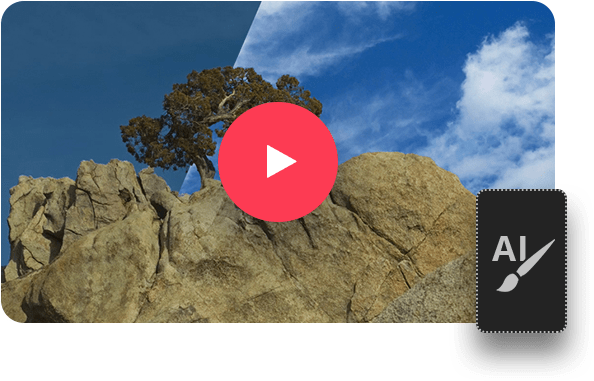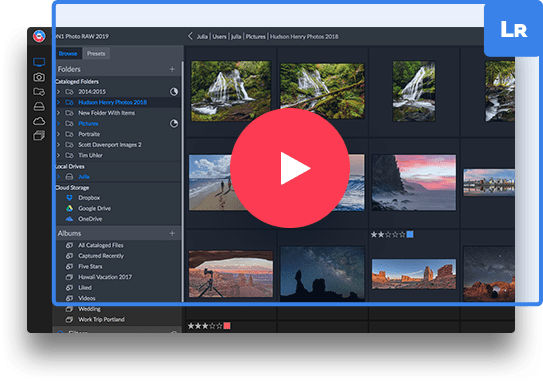 New
Lightroom Photo Settings Migration
New AI-powered algorithms give customers the ability to transfer Lightroom-edited photos, keep the non-destructive settings, and move them into ON1 Photo RAW 2019.2.
New
Text Tool
Perfect for creating posters, adding your byline or adding editing annotations. Easily control font size, color, position, and more, then save to a preset to add the same text overlay to a batch of photos quickly.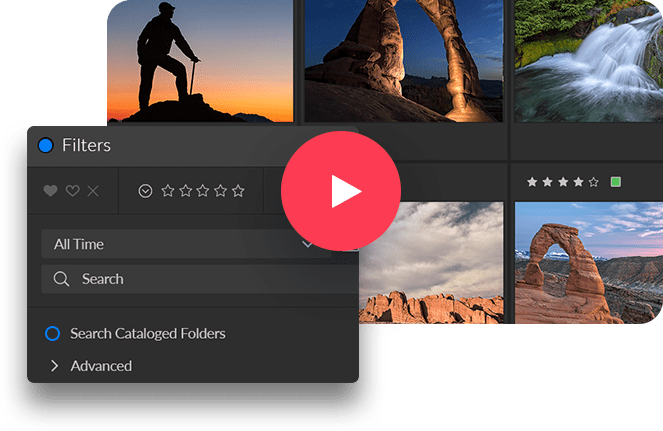 New
Master Keyword List
Now you can see every keyword that you use in a single, searchable list. You can quickly apply, clear, edit, or delete keywords.
New
Layered HDR Workflow
With the powerful new non-destructive layers you can combine other photos, text, or alternate exposures with your HDR photos. You can even use the powerful masking tools to combine multiple HDR renditions.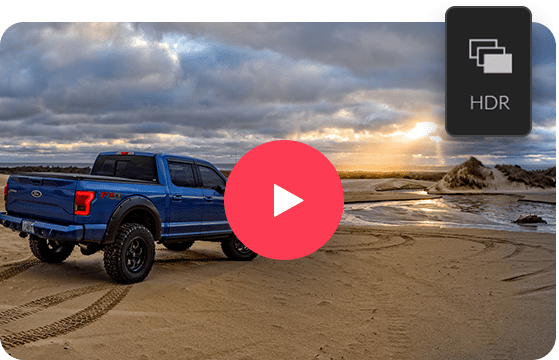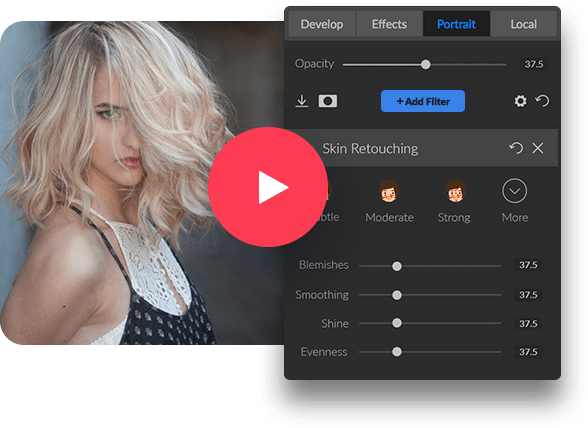 New
Portrait Tools
The new Portrait tools will automatically detect faces in your photo and will retouch to smooth skin, brighten and sharpen eyes, and whiten teeth.
New
User Interface
Overall contrast has been reduced to make photos stand out along with a new font to help increase readability. New icons, tabs, and sliders also take up less visual space.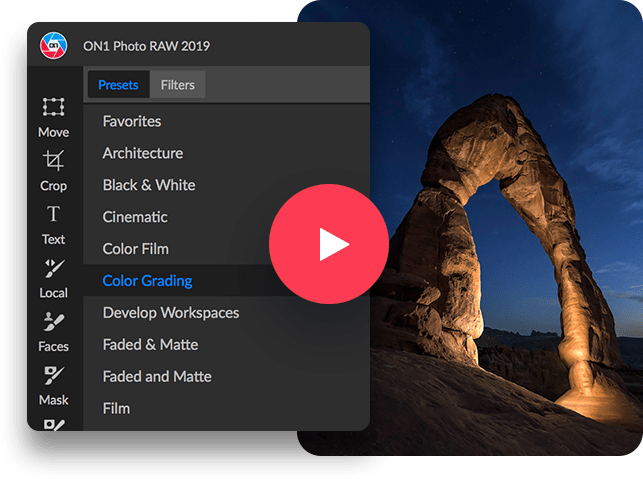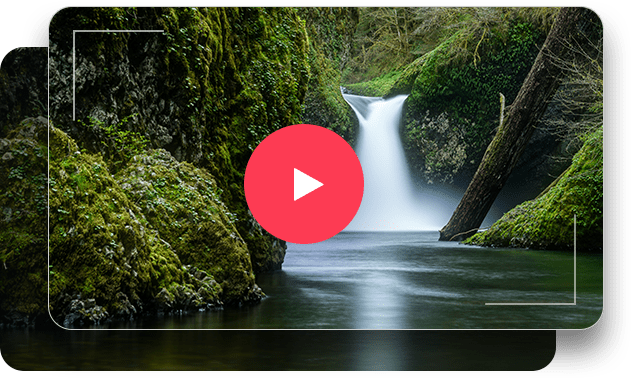 New
Focus Stacking
Blend multiple photos at different focus distances to increase depth-of-field.
New
Auto-Align Layers
Easily combine mulitple photos as layers, then automatically align them based on image content.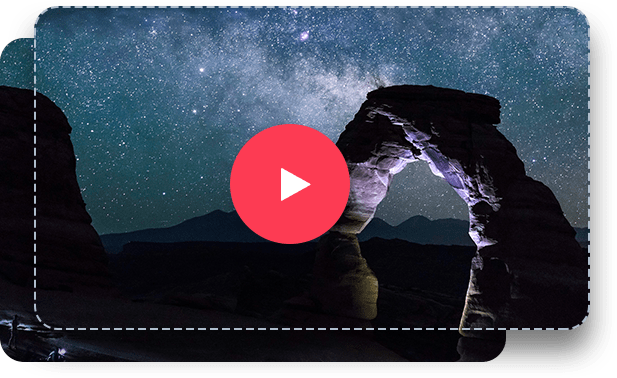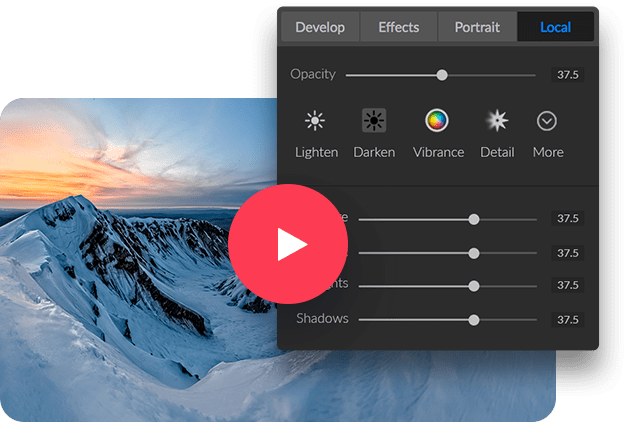 New
Improved Local Adjustments
Local adjustments are updated to use the raw processing data. This allows for more highlight and shadow details with more tonal range.
New
Filter Options in Effects
We have added dedicated film grain, curves, and color adjustment filters to Effects. There's also a new way to select and browse filters.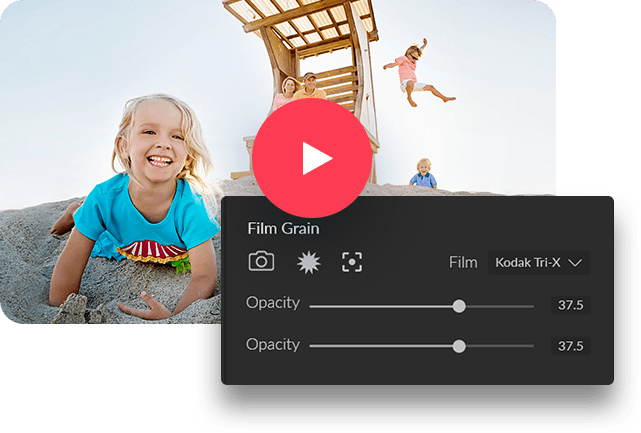 Top Reasons to Upgrade
A Familiar ON1 Workflow
The ON1 features and tools you love, just way faster!

Your Edits in One Place
No more jumping around between modules.

Easier to Use Masking Tools
New AI Quick Mask does the hard work for you.

A Ton of New Features
Focus Stacking, Portrait, Layers, Text, and more!

New Camera & Lens Support
New camera and lens support with each release.
Offer ends Soon|For Windows & Mac|30-Day Money-Back Guarantee